Spotlight on Foundation Giving
The rich tapestry of Jewish life that we almost take for granted here in Columbus and beyond is made possible through a remarkable generosity of spirit and resources, much of which emanates from Columbus Jewish Foundation funds and their donors. Here is a sampling:
1. Help for At-Risk Children in Jerusalem 
| | |
| --- | --- |
| | |
| | Computers for 40 Jerusalem kids with $5,000 from the Alperts. |
In Kiryat Menachem, one of Jerusalem's most distressed neighborhoods, a special  after-school home for 40 Ethiopian and East European children is using new computers purchased through Andrea and Arnold Alpert's donor advised fund.  The program is run by Negba which helps at risk children from underprivileged homes.
2. Introducing the Prodigy XP
Thanks to a gift from the Bobbie and Alan Weiler Philanthropic Fund, the JCC is getting a brand new, safe and reliable MSFAB (multi-function school activity bus) that is manufactured specifically for daycare centers, after-school programs and school districts.
3. Check Out the Ukuleles at Creekside!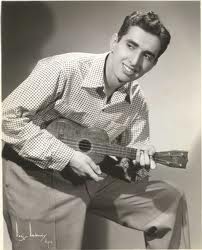 Serenading seniors are a-strumming ukuleles at Creekside, thanks to free lessons and "loaners" provided by the Uncle Davey Fund and the Maitzie & Ed Stan family.  Classes by the Ukulele Swing Cats started yesterday and will continue every Thursday for the rest of the month.  By the end of yesterday's hour-long session, everyone was able to play Frere Jacques. This is the best thing to happen at Creekside since Tiny Tim tip-toed through the tulips.
4. Police Learn Lessons of the Holocaust through Garlikov Grant
Led by Columbus Chief of Police Kim Jacobs, 50 local law enforcement professionals traveled to Washington last month for day-long training at the U.S. Holocaust Memorial Museum on the moral duties of police in American society.  Noted one attendee, "Before Hitler's rise to power, German police swore loyalty to uphold the constitution. When Hitler was in power, they swore allegiance to the Fuhrer. We learned how to avoid making such mistakes in the future." A grant from the Eydie, Don & Jennifer Garlikov Fund covered all expenses and travel costs.
5. Food for the High Holidays
Jewish Family Services distributed 425 food bags for Rosh Hashanah, including one hundred and seventy-six $100 Kroger gift cards for victims of Nazi persecution — funded by the Columbus Jewish Foundation and the Wexner Family matching gift to the Holocaust Survivors Initiative.
6. Seeking Fine Cuisine and Gender Equality
In Search of Israeli Cuisine runs at the Drexel on Sunday, November 13 at 2:00 PM.  Oriented shows at 7:00 PM on November 15 at the Wexner Center for the Arts.  Both Israeli documentaries are sponsored by the Foundation's Leventhal Fund in conjunction with the upcoming Jewish Film Festival.
7. Sixth Graders Exceed Goal for Pediatric Cancer Research 
Louie Samuel Becker's classmates set out to raise $5,000 in his memory — and collected $27,000 to help fight Medulloblastoma, the type of brain cancer that took their eleven year old friend's life on August 22.  A Louie Samuel Becker Memorial Fund has also been established here at the Columbus Jewish Foundation.  Alisa and Neal Becker, Louie's parents, want their son's story told so people understand that only 5% of all cancer research fundraising goes to pediatric cancer.